FEATURE: The Ramsay Home Project (part 2)
Here in part 2 (
1
) of our regular updates from the
RamsayHome
Project we find out all about their adventure with framers.
---
"We have framers!"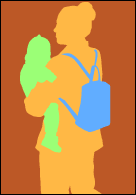 This week brought a major development to the construction site – framers! Alberta is experiencing a labour shortage – unique in Canada, and Calgary is in the midst of a construction boom, which means that framing crews are few and far between.
Our project is small and our green contractor is not doing the volume of work that would draw loyalty from trades and crews. Framing crews can pick their work, and the smart foreman goes to projects with big developers building "starter castles" in the suburbs with as much stick framing per square metre as possible.
Our contractor is green in years as well. There has not been a surfeit of demand for energy-conserving technologies and homes in Calgary, and our contractor does not have the same depth of industry contacts as traditional builders do. That is starting to change, though I suspect that most of it is pocket-book driven. The local CBC radio recently ran a story on geothermal heating that focused on how much cash one could save in monthly bills.
We finally got a framing crew on site, and our 900 square foot first floor is almost framed in; it took 4 men one day of work. Our home will eventually boast 2700 square feet of living space, using cantilevers, a developed basement and a developed attic to accomplish this within a 900 square foot imprint. That 2700 square feet will house three generations, but that is another weeks' entry. In the meantime, join us in raising a glass in celebration of the beautiful sight of a framed first floor on the Ramsay House Project!
M from the
RamsayHome
project
---
Sounds great...can feel it coming together. Sourcing materials and people for Green builds is clearly a major issue for many green home builders. Bound to get easier as time goes on. Check out our
del.icio.us/cityhippy/building
bookmarks for our collected green building links. Have we missed some? Let us know at
cityhippy[at]gmail[dot]com
Be sure to check out the Ramsay's site for the latest pics. I almost wish they had a site webcam...hmmm...Ramsay's? What about it? How about a site webcam? Hmmm...
Namaste
Al
Technorati tags:
cityhippy
green
environment
sustainable
alternatives
energy
diy
house
build
architect
home
calgary
alberta
canada
oil
geothermal