FEATURE: The Ramsay Home Project (part 5)
Here in part 5 (
1
2
3
4
) of our regular updates from
RamsayHome
we hear how things have become tricky but a 'bend in the road is not the end of the road'. Anyone undertaking a project like the Ramsays should read this to appreciate how difficult and fraught things can get. It ain't over, not even close, but here we find out that the road can be troublesome.
---

The ground is shaking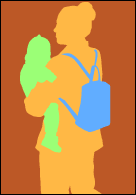 We did our research. We compared options, and we knew exactly what we wanted to build: a high efficiency home with a small ecological footprint. We chose to build with insulated concrete forms, and to install a geothermal heat pump.
This coupled with awesome windows and good window dressing for insulation, and we felt very confident in our decisions. We know that Styrofoam and concrete are not exactly renewable resources, but we felt the long term energy benefit outweighed that concern. We have friends in Southern Alberta who live near natural gas wells, and we see the devastation it has done to their land, community and health. Avoid burning fossil fuels – that is our guiding principle.
Our team was on board and everything was well underway. Heck we even started a website to showcase it all!
Well, now we have a different team, and having gone through a transition, our confidence is shaken. Our new team wants us to consider the amount of electricity required to run the heat pump. In Alberta, most electricity is generated through burning fossil fuel. Darn. We knew this, but we also know that in the future there is the possibility of generating electricity in other ways. Installing a high-efficiency gas furnace, as our new team suggests, will never get us away from fossil fuel.
Listening to our concerns, they suggest we install solar panels to provide electricity. Our home is on a big hill with south facing exposure – but we thought that solar panels are highly toxic and require massive amounts of energy both to produce and to dispose of – right? Additionally, our previous team had numbers suggesting that solar is not a cost effective option due to Calgary's latitude.
We've amassed all of our original research and quotes, and are meeting again tomorrow to decide on a plan of action. In the meantime, the Ramsay House Project sits under several centimetres of snow, awaiting warmer temperatrues and a renewed human presence.
M from the
RamsayHome
project
---
Building a green house clearly takes time and money but most importantly the ability to live in a world between black and white where tough decisions just have to get made.
Namaste
Al
Technorati tags:
cityhippy
green
environment
sustainable
alternatives
energy
diy
house
build
architect
home
calgary
alberta
canada
oil
geothermal
history